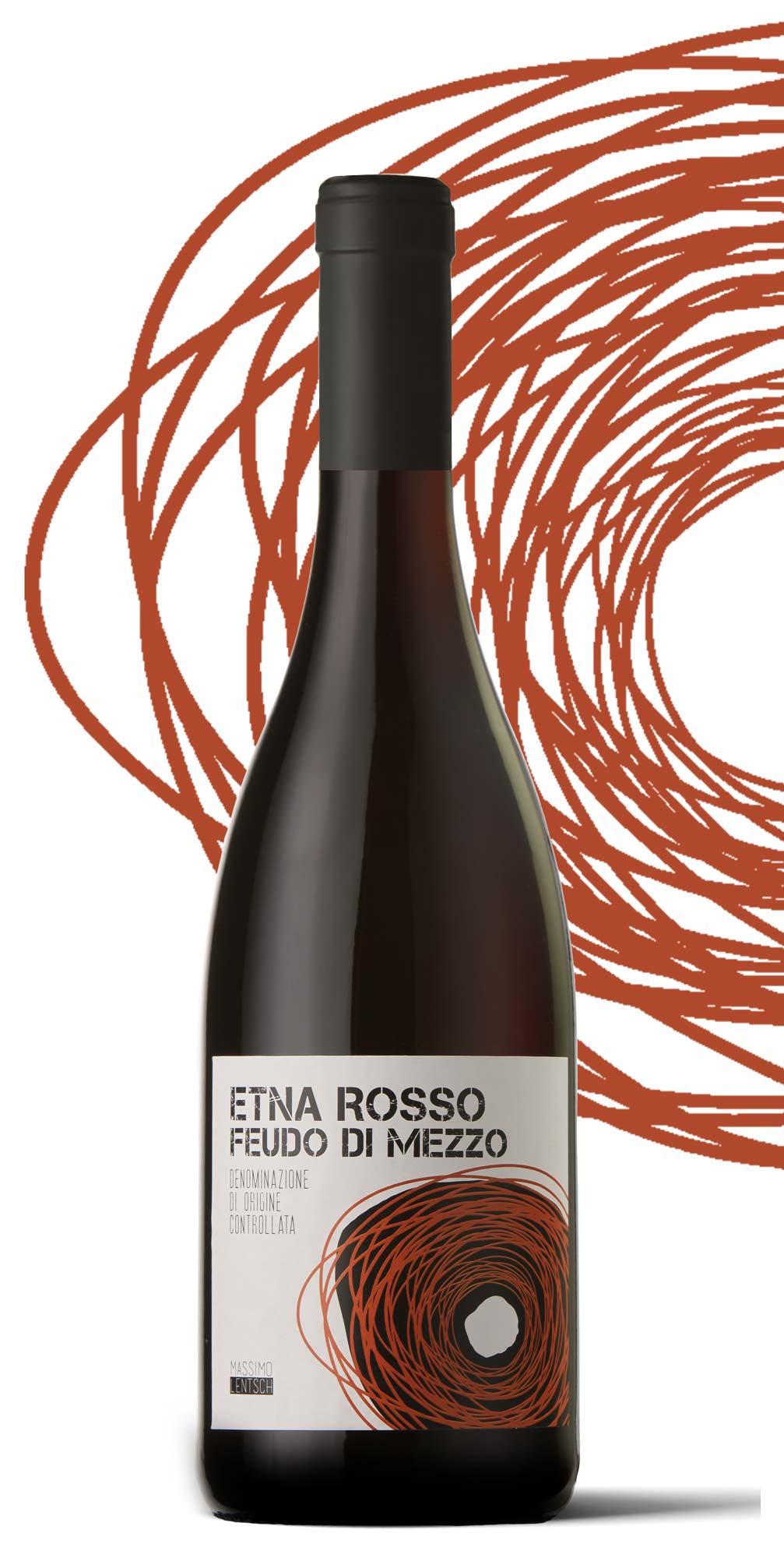 Massimo Lentsch

Etna Rosso DOC
Feudo di Mezzo

Arranged on several terraces embanked by dry lava stone walls and trained as a sapling, the Cosentino vineyard – located in the prestigious contrada Feudo di Mezzo, represents the most authentic expression of Etna viticulture in its only 1.35 hectares.
Its centuries-old vines have a 1.1 x 1.1 m quincunx planting sixth that forms a harmonic grid of rhombuses capable of obtaining maximum use of the soil and making the aesthetics of the vineyard as a whole symmetrical. The density of vines per hectare reaches 9,000 units.
We are at 750 meters above sea level, in the heart of Feudo di Mezzo, a territory now recognized for the provenance of some of the finest Etna wines, which dominate from above, as if to supervise and guarantee the vineyards that extend over the its slopes. And certainly, the one in the North is the most suitable for the production of great red wines.
Wild aromatic herbs such as catmint, wild fennel and oregano grow spontaneously on the grassy soil of this parcel which for us represents a sort of small clos, from which we collect clusters of Nerello Mascalese that become an Etna Rosso with a complex tannic texture, where acidity and volume manage to be in perfect balance.
Feudo di Mezzo is a wine with a deep ruby red color, which on the nose expresses intense notes of ripe cherry, black pepper, sweet licorice. It has a fresh and soft taste, with subtle and well integrated tannins that make it particularly elegant and savory on the palate.